Pressure Washing Anchorage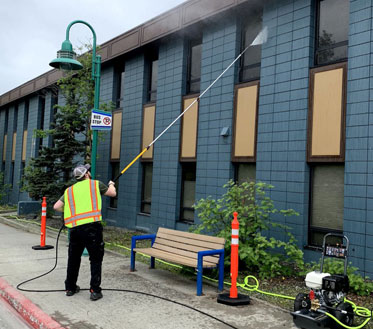 If you want to quickly remove the built-up dirt on your deck, pressure washing service in the Anchorage, AK area is all that you need. AK Glass Masters is a trusted name for expert pressure washing Anchorage services. With our high-quality pressure washing Anchorage services we not only make your property look great, but also increase its life.
As a property owner, it is important to choose an experienced and reliable pressure washer that understands your specific washing needs. When you trust us for our pressure washing Anchorage job, you can expect out of the ordinary services. Our company is known to deliver exceptional services that might include:
Exterior washing
Window washing
Glass panes washing
Window cleaning
Call AK Glass Masters for pressure washing Anchorage service!
(907) 575-3553
Pressure Washer Anchorage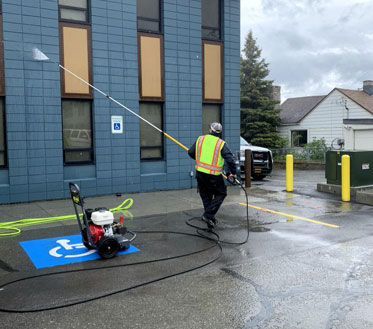 Are you searching for a smart pressure washer Anchorage that intelligently cleans your exterior without any hassle? If so, you have landed in the right place. Our pressure washer Anchorage team effectively cleans the sediment, debris and the built-up dirt to give you clean and healthy exteriors. As one of the leading pressure washers, we use the latest equipment to wash your patios, deck, driveway or other exterior areas.
Let the outside of your home be as beautiful as the inside by calling our pressure washer Anchorage to your property. Our pressure washer Anchorage will thoroughly wash the desired area. Pressing washing will also help you get rid of algae, mold, weeds and insects. Fret no more and speak to our experts about:
Fence washing
Power washing
Commercial window cleaning
Residential window cleaning
Call AK Glass Masters for a pressure washer Anchorage services!
(907) 575-3553
Pressure Washers Anchorage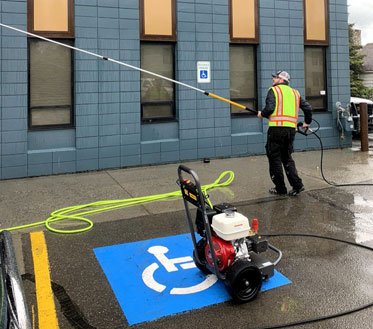 For sparkling clean windows, rely upon one of the best Anchorage pressure washers to get the desired results. We have a comprehensive history of handling washing services as one of the top pressure washers Anchorage has to choose from. Make us your primary choice if you are searching for trusted pressure washers Anchorage to add value to your exteriors.
We believe in offering unmatched results when our customers require pressure washing services for their property. You can sit back and watch while our Anchorage pressure washers handle the job seamlessly for you. For best results, we highly recommend to call professionals like us for the following jobs:
Window services
Exterior only cleaning
Affordable cleaning services
Post construction cleaning
Call AK Glass Masters for professional and experienced Anchorage pressure washers!
(907) 575-3553